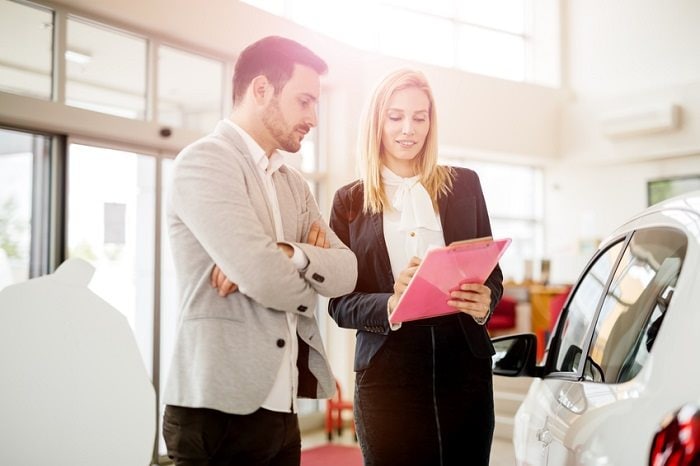 Thinking about buying a new vehicle? Many drivers may want to choose a new vehicle, but what about a Mazda certified pre-owned vehicle instead? Our team here at Hall Mazda Virginia Beach can help you understand the benefits of buying a certified pre-owned Mazda vehicle from our Virginia Mazda dealership!
Advantages of Buying Pre-Owned
Lower Price Tag: The most obvious benefit of buying a Mazda certified pre-owned car is the cost. On average, pre-owned vehicles tend to be a more affordable option than a new vehicle. Since they start at a lower price point, buying pre-owned is a great option for first-time buyers or drivers looking to save.
Variety of Inventory: When you buy a new Mazda vehicle, you can only select models from the current or previous year. Buying pre-owned Mazda vehicles allows you to choose your vehicle from a variety of years. Ultimately, you can browse through endless Mazda sedans and SUVs to find the right Mazda for you.
Guaranteed Quality: All of our pre-owned inventory has undergone a thorough multi-point inspection. This means that every model has been repaired and reconditioned to a "like new" condition. As a result, you won't have to worry about the reliability or durability of your pre-owned Mazda vehicle.
MAZDA Certified Pre-Owned Warranty: Perhaps the greatest benefit of buying a pre-owned Mazda vehicle is the extensive warranty that's available. Providing additional coverage on top of your initial warranty, this limited warranty for Mazda certified pre-owned vehicles ensures that you and your vehicle are covered in the event of any damage.
Check Out our MAZDA Pre-Owned Inventory
Meet with our Mazda finance team to learn more about the benefits of buying a Mazda certified pre-owned vehicle. We look forward to working with you soon!