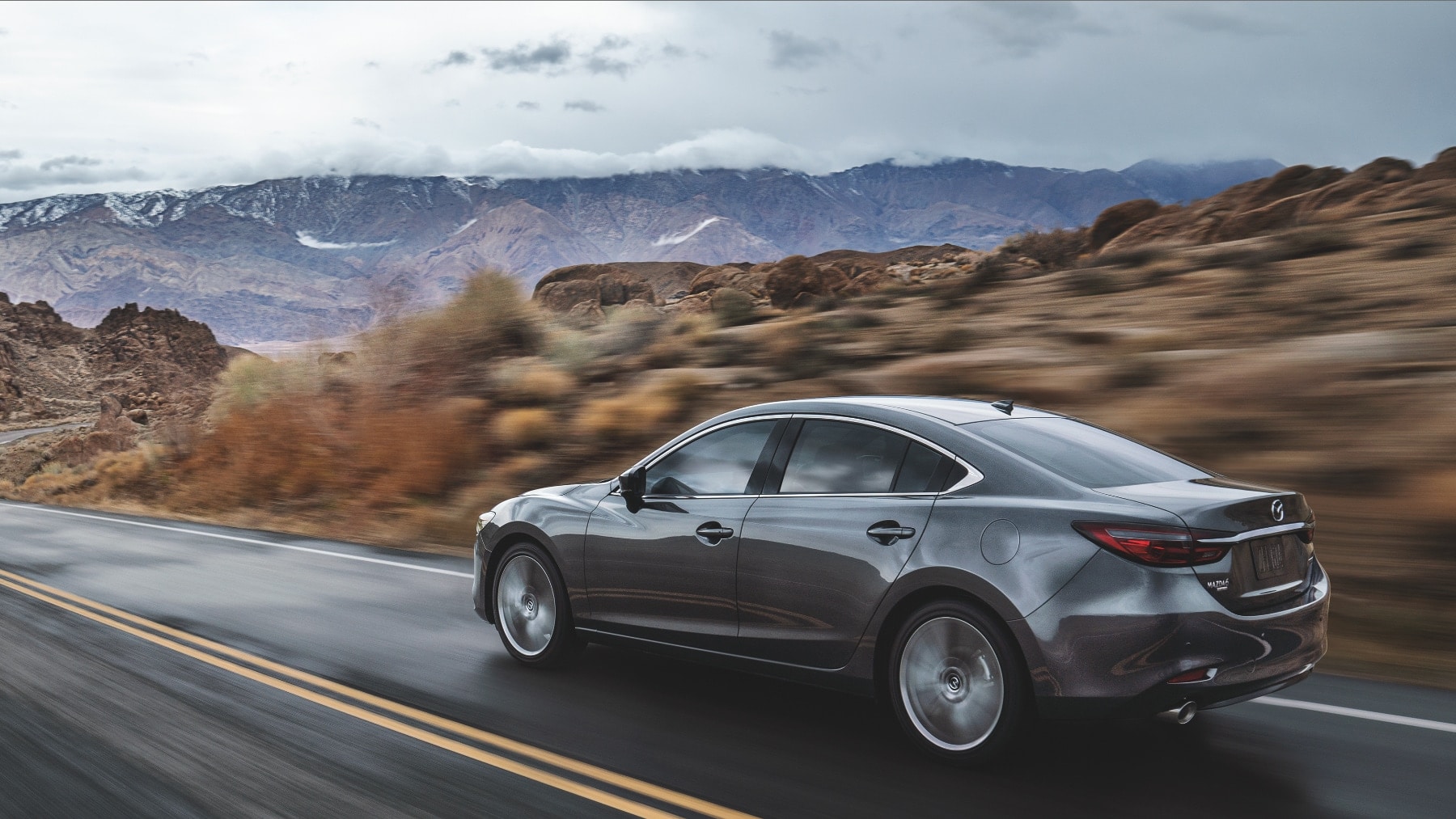 If you're in the market for a midsize sedan, you're likely to come across both the 2021 Mazda6 and the 2021 Nissan Altima. Both vehicles have a reputation for top-flight performance, safety, and technology, but after a careful comparison between the two, the 2021 Mazda6 is a clear winner.
Here at Hall Mazda Virginia Beach, our dealers are thrilled to have the 2021 Mazda6 on our lot.
Interior and Exterior Style
The first thing that you'll likely notice about the new Mazda sedan is its classy and sporty exterior styling. The elegance extends to the cabin, which was crafted by Mazda artisans. The Signature interior envelopes you in refinement. Drivers will find premium materials such as Nappa leather and elegant Japanese Sen wood and Ultrasuede lining the doors and dash.
While the cabin of the Nissan Altima is roomy, it features "unremarkable" cabin environs, according to the pros at Auto Trader.
Performance
The two midsize sedans match up somewhat evenly when it comes to horsepower and torque on the base engine, with the Mazda6 featuring six more lb-ft of torque. However, the Mazda6 really stands out when you add the optional turbocharged 2.5-liter, which is good for 227 horsepower and 310 lb-ft of torque. This amount of torque is far more than the 267 lb-ft offered in the upgraded engine in the Nissan sedan.
Adding to the allure of the Mazda car, it comes standard with a six-speed automatic transmission that is smooth and responsive. Compared to the standard CVT transmission on the Nissan sedan, the vast majority of drivers would choose the automatic transmission.
Take the 2021 Mazda6 for a spin here at Hall Mazda Virginia Beach to find out why it is the better midsize SUV option.