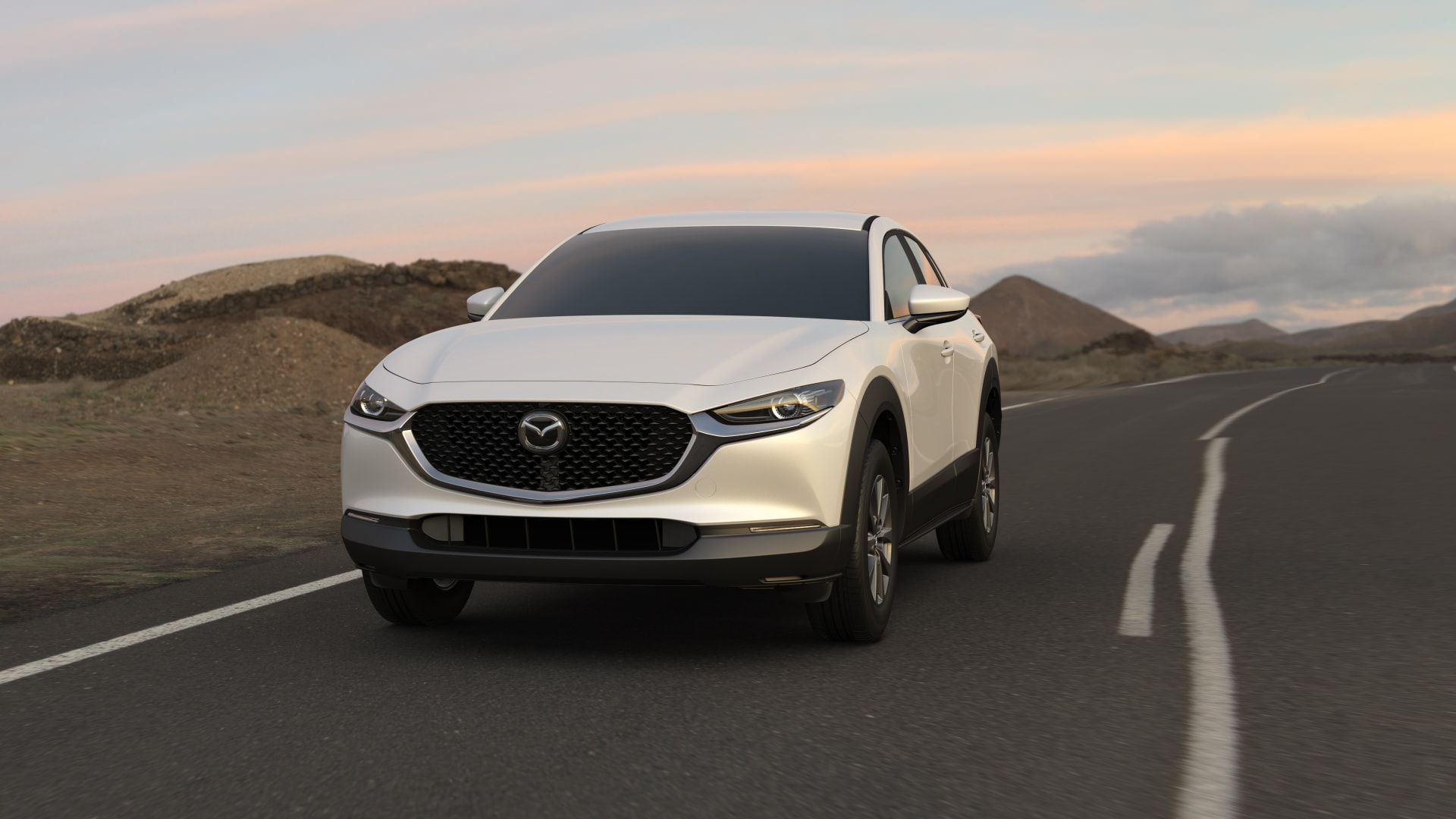 Virginia Beach drivers in the market for an efficient, budget-friendly, and feature-packed compact crossover are likely to encounter both the 2021 Mazda CX-30 and the 2021 Hyundai Kona. Here at Hall Mazda Virginia Beach, we can extol the virtues of the 2021 Mazda CX-30, but savvy buyers will want to do a side-by-side comparison between the two compact crossovers. Here are some statistics comparing the two.
Professional Rankings
The respected automotive writers at US News and World Report published a list of the 21 best subcompact SUVs for 2021, and the 2021 Mazda CX-30 and 2021 Hyundai Kona were ranked one and two, respectively. While both vehicles have their benefits, the writers had this to say about the Mazda SUV: "The 2021 Mazda CX-30 ranks highly among subcompact SUVs on the strength of its lively handling, swanky cabin, and roomy cargo hold."
Powertrain
One of the areas in which the 2021 Mazda CX-30 excels is its powertrain. While some of its subcompact competitors have anemic power, the 2021 Mazda CX-30 comes equipped with a four-cylinder engine good for 186 horsepower, which is the highest total for any base model subcompact SUV. Newly available for 2021 is the 2.5-liter turbocharged engine that produces 227 horsepower when using regular gasoline and 250 horsepower when using premium fuel.
In comparison, the 2021 Hyundai Kona comes standard with a four-cylinder engine that is good for 147 horsepower. You can upgrade to a more powerful turbocharged engine (175 horsepower), but even that falls far short of the upgraded engine on the Mazda SUV.
To test out the 2021 Mazda CX-30 for yourself, head over to Hall Mazda Virginia Beach for a test drive.