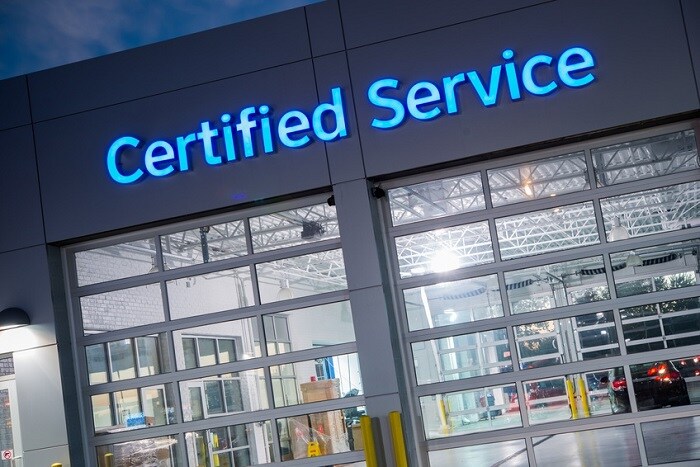 You have a lot of options when it comes to getting car service in the Virginia Beach, VA area. From numerous corner garages to us here at Hall Mazda Virginia Beach, when it comes to servicing your new 2020 Mazda CX-30 or Mazda CX-3, there's no shortage of places to go.
So, why would you come to us to service your beloved vehicle over someone else? Simple, we know your car better than anyone else. Here at your Virginia Beach Mazda dealership, we only employ highly trained Mazda technicians and have all the tools and genuine OEM parts to get you back on the road.
We cover all types of service and maintenance, so there's no job too big or small. One area we want to focus on this winter is your brakes. The lifespan of your brake pads will vary depending on how you drive and how often you drive.
Your brake pads are one of the most crucial components on your vehicle, and unfortunately, they're one of those components that wear out over time and need to be regularly attended to. There are numerous signs that the brakes on your 2020 Mazda CX-3 might be wearing out. If you start noticing that it's taking you longer or more distance to come to a complete stop, this is an indication that your brake pads are worn out. Additionally, if you notice any screeching noises or shuddering when you apply the brakes, you'll want to address the issue immediately.
When it comes to maintaining your brakes, there's a lot to keep an eye on. Another essential area is your brake fluid, which can last for years. When you come in for any brake service, we'll do a full inspection to ensure no other areas need attention.
Don't let worn brakes ruin your experience in your new Mazda model; schedule a Mazda service appointment today. We'll get you back on the road in no time.