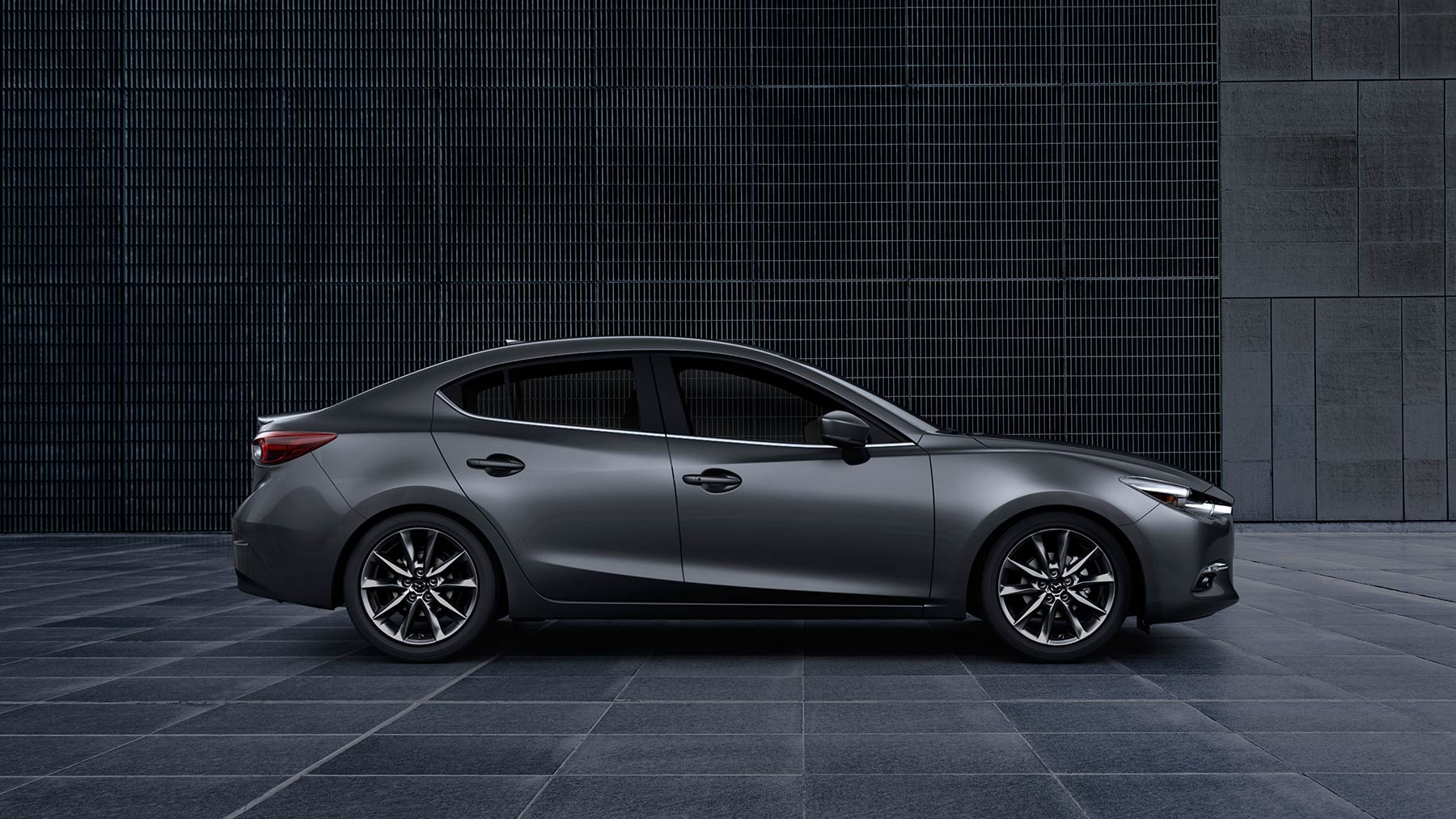 We love the 2018 Mazda3 here at Hall Mazda Virginia Beach, your Chesapeake and Norfolk, VA Mazda dealer. That's why we're excited to share with you the latest updates on the upcoming 2019 Mazda3, which is right around the corner.
The current 2018 Mazda3 is a pure joy to drive. While it's not the fastest car in its class, it offers the best all-around driving experience. It features a high-end market appeal while staying accessible. The 2019 version of the Mazda3 is taking all those enticing features and upping the game.
Mazda automakers recently released a video teasing the next-generation compact Mazda car, also saying that it's set to debut next month, most likely at the Los Angeles Auto Show. The video, which like all vehicle teaser videos only shows us a glimpse of the rear and sides of the car with text explaining that "A new era begins" and "November 2018."
From what little we can see of the Mazda3 Hatchback model in the video, it appears to sport very similar curvy lines akin to several artists' renderings. However, while the looks remain a secret, other areas of the car are pretty much confirmed.
The new Mazda3 will offer a new high-tech engine option which uses a compression-ignition system to increase power and efficiency. The new tech is called SKYACTIV®-X and uses similar technology to the conventional SKYACTIV® engines. Altogether, the vehicles will deliver more power while doing so more efficiently.
While the all-new 2019 Mazda3 should most likely debut at the Los Angeles Auto Show later this month, there's no official word on when we'll see it hit our Virginia Beach, VA dealership. However, rest assured that we'll let you know as soon as it does. Visit us today for all other Mazda model needs like expert service.