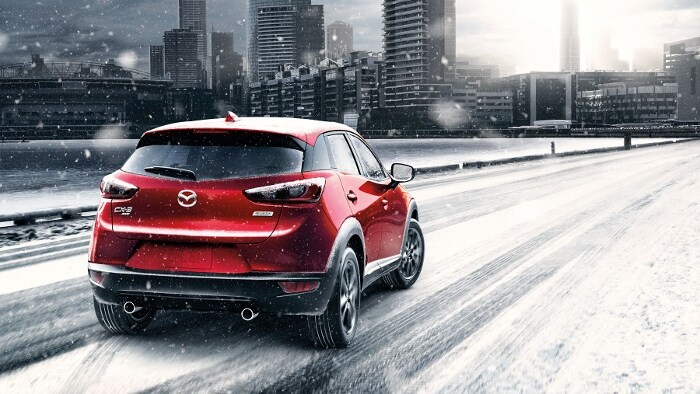 Now that we're in the fast lane on the way to winter and the holiday season here in the Virginia Beach, VA area, we at Hall Mazda Virginia Beach want to help our drivers prepare your vehicles for the cold months ahead.
While models like the 2019 Mazda CX-3 are perfectly equipped to handle harsh road conditions and keep you warm, a little preparation goes a long way when it comes to ensuring that your vehicle is ready for cold weather and holiday driving. To that end, we're sharing some tips on what you should do to prepare.
We recommend starting with the small stuff to prevent certain issues that can cause more significant problems. Take some time to inspect everything from your lights to your heaters. You'll want to make sure that all your interior and exterior lights work properly, your heaters and defrosters are working, and that your wiper blades and washer fluid don't need replacing or filling.
Next, you'll want to inspect your brakes and tires as these are two crucial components during the colder months. We also advise that you pack a few essential items into your car in case of an emergency. Items like an ice scraper, emergency kit, and nonperishable food are crucial.
Finally, to ensure that everything is in proper shape and running smoothly, visit us at Hall Mazda Virginia Beach for expert Mazda service. We'll run an inspection on your vehicle and repair, refill, and replace anything your car needs to keep you warm and safe while on the road. Visit us today at 4372 Holland Rd., for Mazda service and be sure to check out our service specials on our site to get a great deal and save.