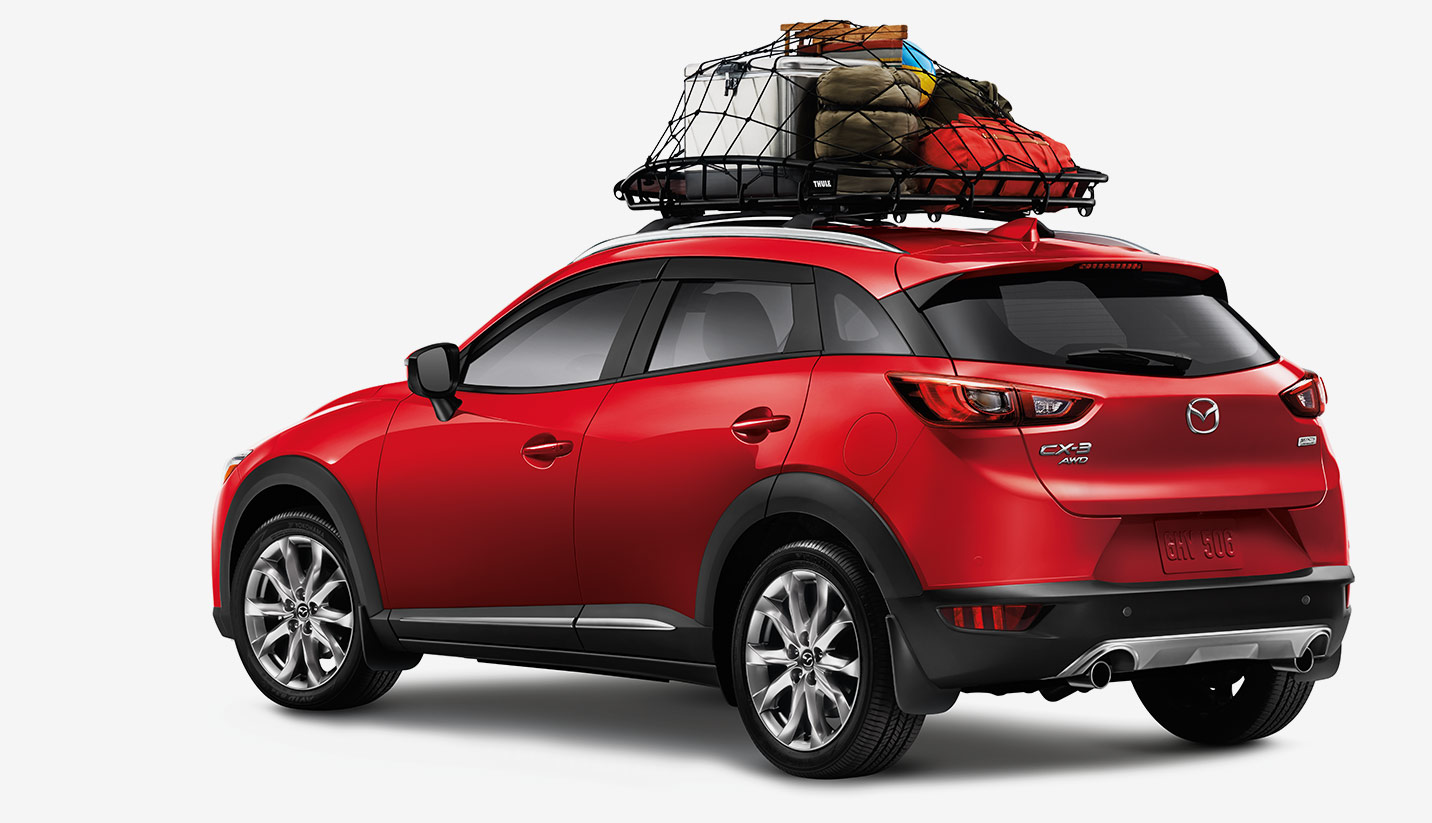 Summer in the Chesapeake and Virginia Beach, VA area is packed with fun opportunities, but sometimes enjoying summer requires a road trip. Here at Hall Mazda, going on a summer road trip is one of our favorite ways to enjoy the great weather.
When it comes to taking a road trip that you'll remember fondly, we've found that including the right accessories makes all the difference. That's why we always add our favorite accessories to our road trip checklist in addition to our outdoor gear, snacks, and road trip games.
We always stop at Hall Mazda first when it comes to accessories because we offer tailor-made genuine Mazda parts and accessories. Some of our favorite road trip add-ons include cargo nets and trays, collapsible cargo carrier, all-weather floor mats, interior lighting kit, and roof racks and cargo boxes.
We also never embark on any adventure without Mazda Mobile Start, which allows you to control your vehicle via your smartphone. When it comes to keeping access to your phone, we like to add a dash mount so we can keep our phone close and our eyes on the road. Keeping everything charged is easy with a power inverter or portable battery.
For comfort and passenger organization, rear seat organizers and tablet mounts come in handy. If it's a long trip, be sure to add window shades and travel pillows as well.
It's also smart to make sure you bring along an emergency roadside kit, physical map, first-aid kit, and extra provisions.
Whether you're staying in the Virginia Beach, VA area or heading out on the open road, be sure to visit Hall Mazda for all your Mazda needs. With service and parts specials, accessories, and great deals on new models, we've got everything you need for an enjoyable summer.