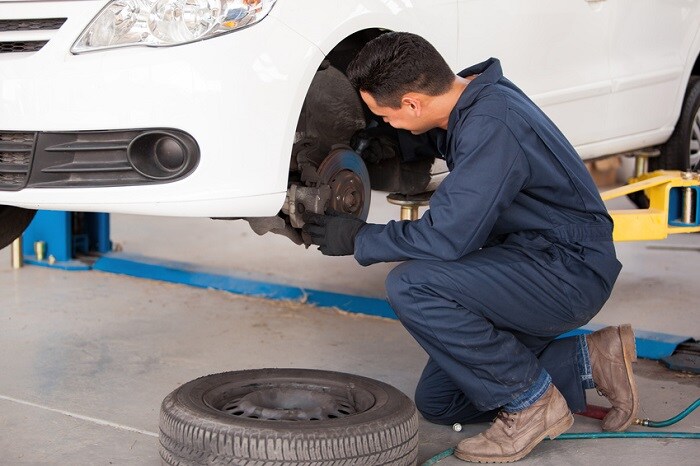 Vehicle maintenance and service is an essential part of car ownership. When it comes to servicing your Mazda model--whether it's a new 2018 Mazda CX-3 or an older model that you've driven for years--finding a service center that you trust is essential. Hall Mazda is here to be your trustworthy Virginia Beach, VA Mazda service center.
When it comes time to get new parts and service, there's no better place than us. Our expertly trained Mazda service specialists not only engage in regular Mazda training to stay up to date, but they also know the ins and outs of every Mazda model, providing unparalleled service.
We're committed to helping you care for your car and all its components, like your car's brakes. Proper brake service and care are essential to your vehicle's performance and your safety. That's why we go to such great lengths to bring you the best parts and service.
If you've experienced any braking issues such as shuttering when stopping, increased braking distances, and screeching noises, you may be in need of brake repair or replacement. With summer in full swing, your brakes are working hard and susceptible to extra wear and tear. We recommend that you regularly inspect your brake fluid, pads, and discs to ensure that everything is clean and not worn down.
If you find that you do need brake repair or service, visit our Mazda service center today. Our expert service center has all the skills and tools required when it comes to a brake fluid flush, new pads, and any other components.
We believe that vehicle safety should be a top priority and aim to do our part to help you care for your vehicle. Be sure to check out our current service specials, like our Clean Air Special for $65.95 until July 31.