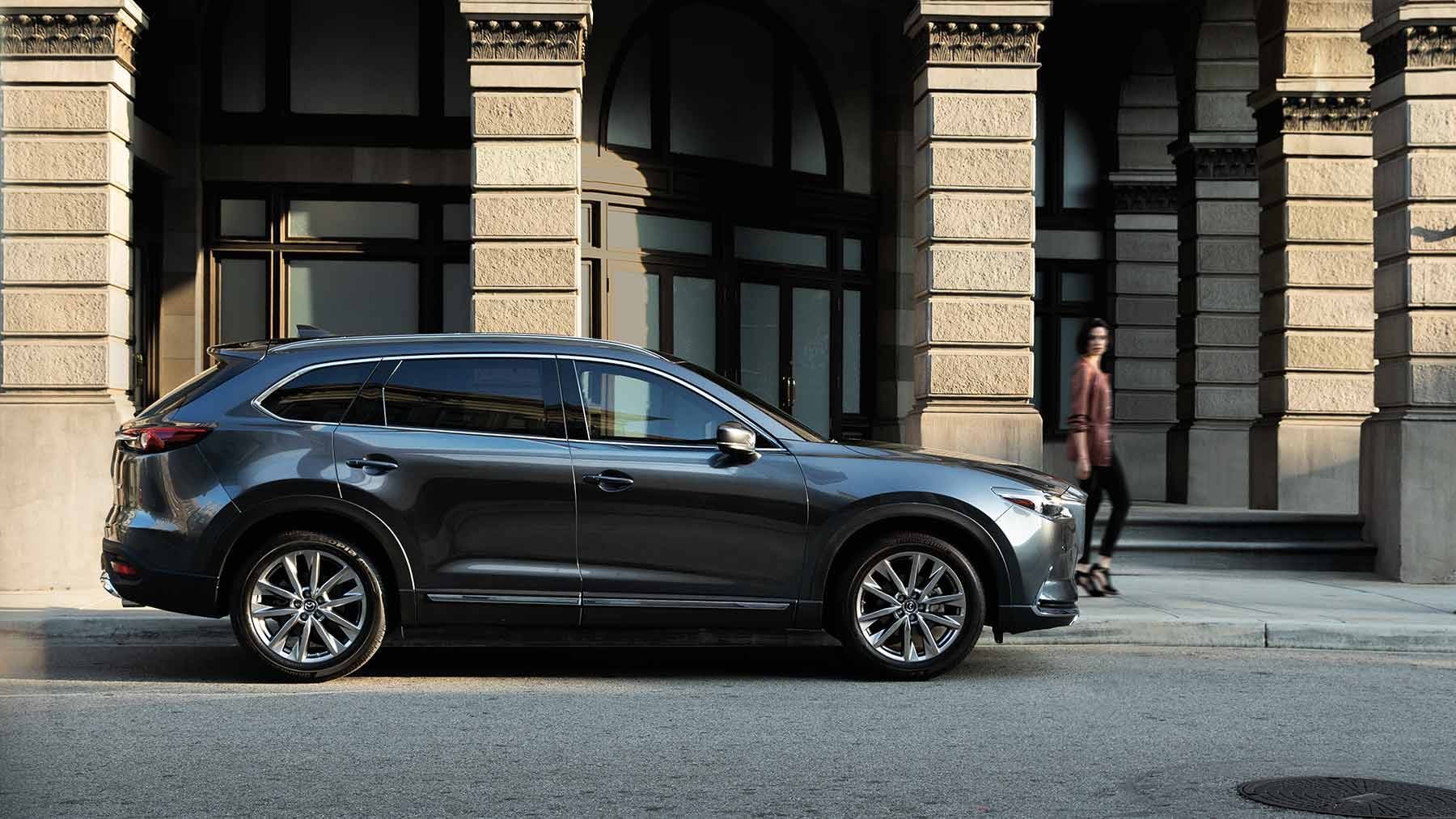 At Hall Mazda Virginia Beach, we know that choosing a car can be a tough decision. When looking for a new luxury vehicle, it's important to find one that checks all the boxes. Fortunately, our expert auto team can help you make the right decision by giving you a detailed look at our new Mazda inventory. Here's a side-by-side comparison of the 2020 Mazda CX-9 and the 2020 Acura MDX from your Virginia Mazda dealer.
Both the 2020 Mazda CX-9 and 2020 Acura MDX are fantastic three-row SUVs that would be a perfect family vehicle. Since its release, the new Mazda CX-9 has won many awards for SUV of the year, thanks to its impressive and efficient design. As far as fuel economy goes, both vehicles offer drivers decent mileage; however, the Mazda CX-9 outperforms the Acura MDX with an extra 2 mpg in the city and 1 mpg on the highway. When it comes to towing, the new Mazda CX-9 knocks it out of the park with an impressive towing capacity of up to 3,500 lb. The Acura MDX, on the other hand, does not recommend you use the vehicle to tow at all.
In terms of convenience, the Mazda CX-9 continues to shine. While both models offer heated front seats, the Mazda CX-9 takes it a step further with three different levels of heating. The Acura MDX and Mazda CX-9 sport similar standard cargo ratings, but in total, the 2020 Mazda CX-9 takes the win; it features 71.2 cubic feet of total storage room, whereas the Acura MDX offers just 68.4 cubic feet with the rear seats folded flat.
Talk to our team at your local Mazda dealership serving Chesapeake, VA about how else the 2020 Mazda CX-9 comes out on top. We can answer all your questions about buying or leasing the 2020 Mazda CX-9. We look forward to working with you soon!