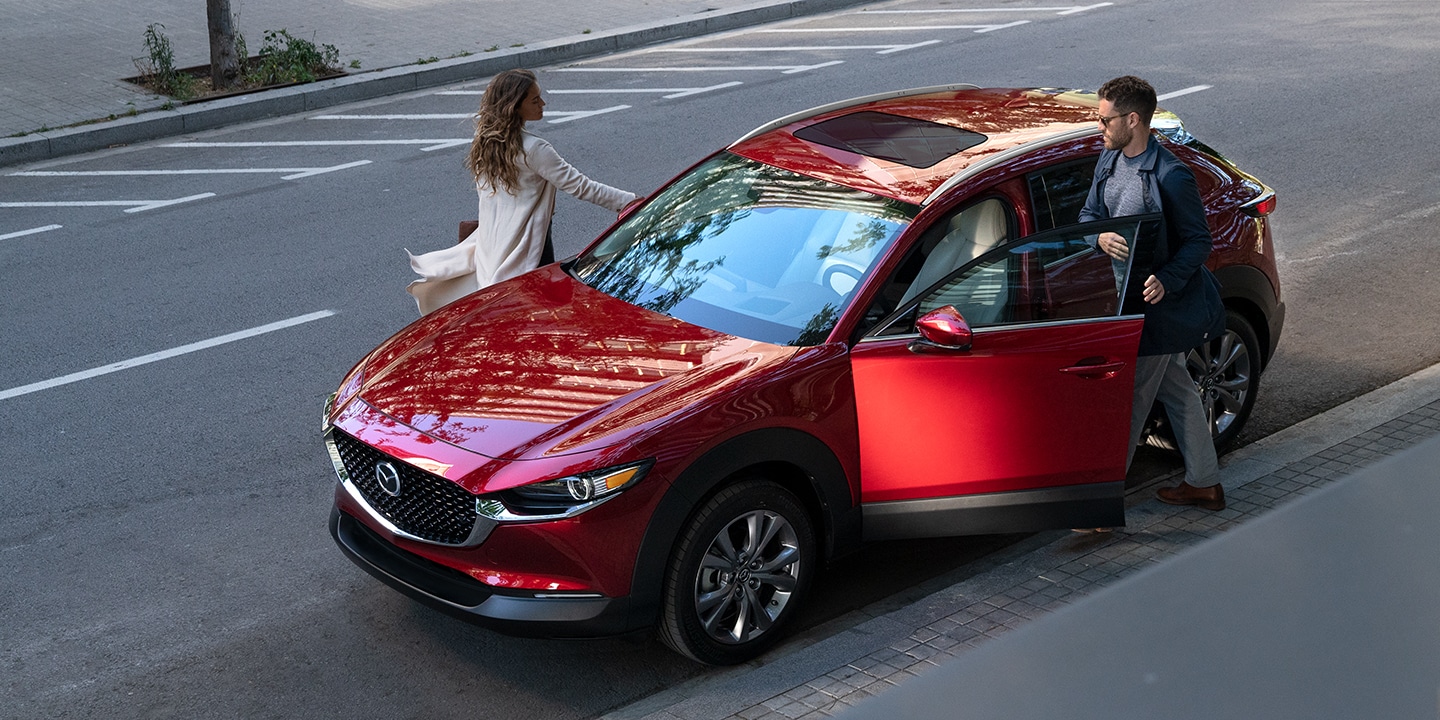 Just when you thought that the crossover SUV market couldn't get any more bigger, there comes a new contender. We're talking about the 2020 Mazda CX-30. No, that isn't an extra zero at the end there, either. The 2020 Mazda CX-30 is real, and it's now available at our Virginia Beach Mazda dealership!
So, with the arrival of this new Mazda crossover, we thought we'd share a bit of what we know . Firstly, the 2020 Mazda CX-30 slots in between the subcompact Mazda CX-3 and the compact Mazda CX-5. When it comes to looks, the Mazda CX-30 is beautiful and distinctively a Mazda model. The designers gave it a more severely forward-canted rear window and a chunkier black-plastic body cladding, all of which works to separate this model from its siblings.
The 2020 Mazda CX-30 is available in four trim levels: the 2020 Mazda CX-30 Base, Select, Preferred, and Premium. For our money, you should start your search with the Select trim, which awards you more features like Apple CarPlay™ and Android Auto™. There's also blind-spot monitoring with rear cross-traffic alert, a leather-wrapped steering wheel, keyless entry, and more.
Whichever trim you choose, you'll get a 2.5-liter four-cylinder engine that puts out 186 horsepower and 186 lb-ft of torque, which means that this model shares an engine with the 2020 Mazda3. Therefore, the Mazda CX-30 behaves similarly, providing exceptional handling and power.
The interior is equally attended to when it comes to design and comfort. Inside, you'll find the iconic center infotainment screen and lush leather upholstery. Overall, while we have no shortage of compact crossover options, it's clear that the Mazda CX-30 is one worth a look. Experience it today here at Hall Mazda Virginia Beach serving Norfolk and Chesapeake, VA.