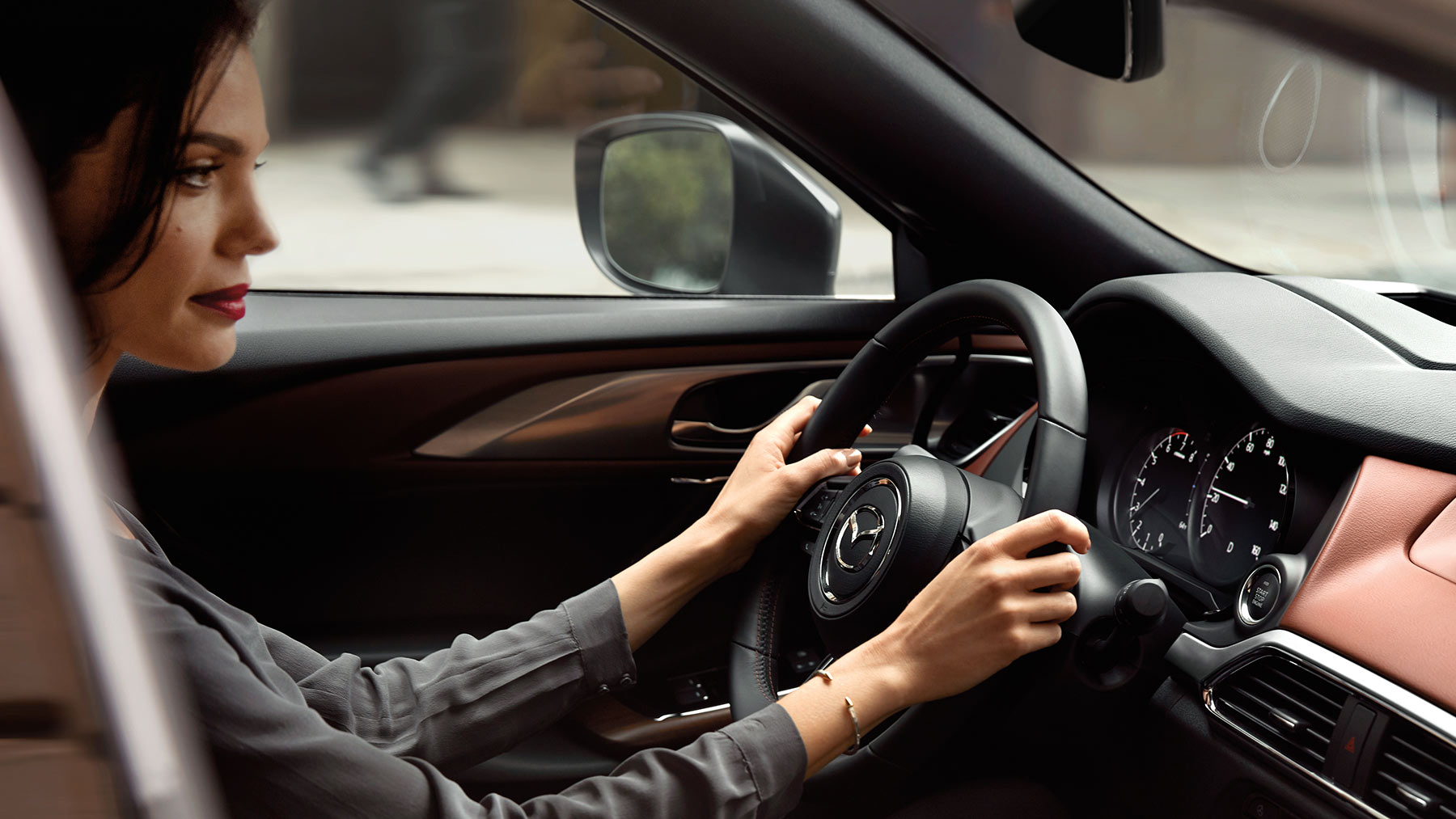 There's a lot to love in our inventory of new 2019 Mazda models. Models like the 2019 Mazda CX-9 offer modern features, a powerful engine, and a level of refinement you won't find in a lot of other brands. So, if you've got your eye on of our models in the Virginia Beach, VA area, what should you do before buying? The answer is taking a test drive.
Here at Hall Mazda Virginia Beach, we see many drivers have fun during their test drive, but many don't take full advantage of what the test drive offers. We're here to provide some helpful information on what to look for during your next test drive.
While we're always here to accommodate you as best we can; we find that calling ahead to schedule a test drive ensures that when you show up, we'll have the exact model you're interested in ready to go.
Next, we recommend you do a walk around the vehicle and check out everything from cargo space to the color, especially if you're buying a pre-owned model. Test out all the doors. While the driver side door may be easy to get in and out of, you want to make sure passenger doors are as well.
Once inside, take time to adjust the seats, mirrors, and settings to your liking. It's vital that you'll feel comfortable in the vehicle over time. Make a note of how the primary controls are laid out. Test out the infotainment features before you hit the road to make sure you're comfortable with and like the technology.
When on the road, let us know what your daily commute is like so that we can take you on a route that closely mirrors your regular route. Make sure to test out various safety features and consider how the vehicle handles.
We love taking drivers in the Virginia Beach, VA area out on test drives. We're confident that all our Mazda models are the perfect road companion and we can't wait to prove it to you. Visit us today at Hall Mazda Virginia Beach today for your next test drive.