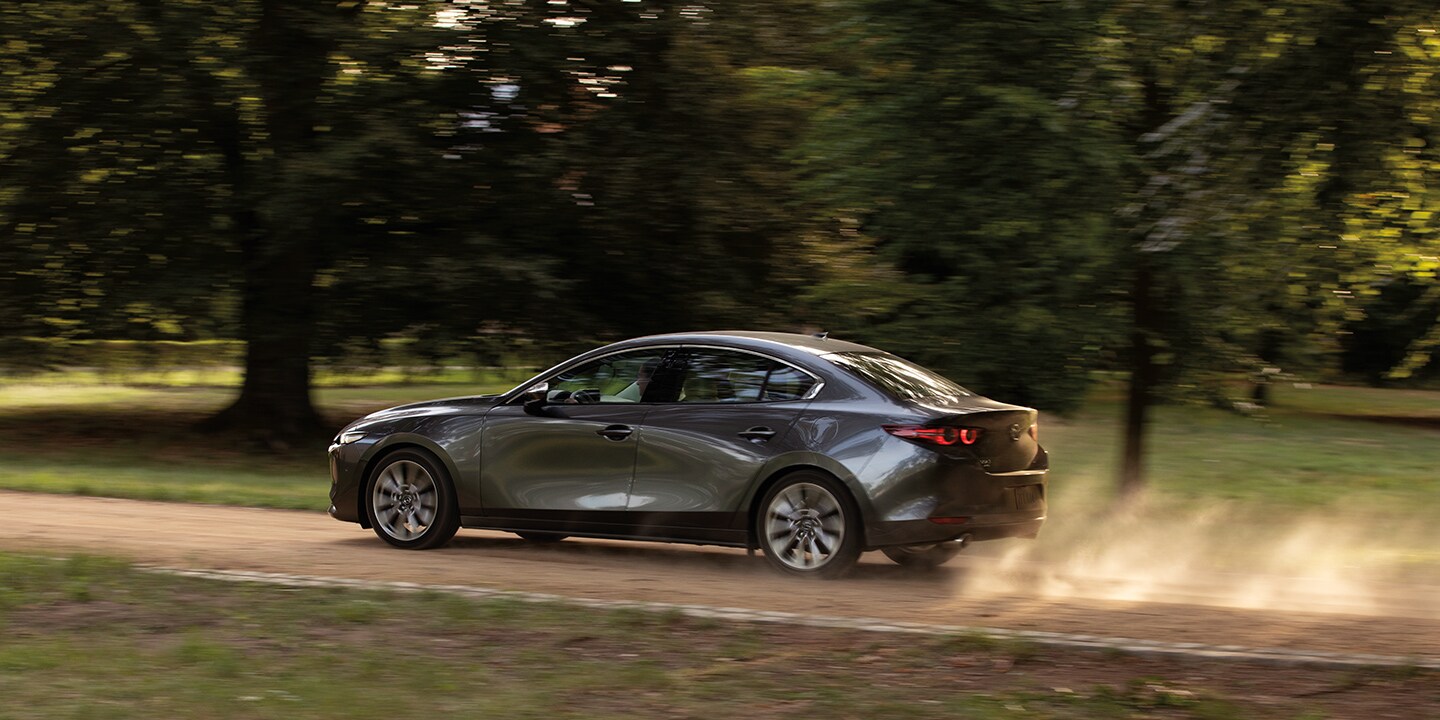 There's nothing like getting to see firsthand what a new model year of one of our favorite vehicles brings to the table here at Hall Mazda Virginia Beach. One such model is the iconic 2020 Mazda3.
For the 2020 model year, the Mazda3 is offered in both a four-door sedan and a five-door hatchback, similar to years past. New for the current model year, the Mazda3 now comes standard with a full suite of advanced driver safety features. It stands out, both in hatchback and sedan form, for its premium interior design and materials, sharp handling, and excellent audio quality; whether you listen to podcasts or music.
On the road, the 2020 Mazda3 showcases a balanced mix of performance and comfort, a staple of Mazda models. As a practical vehicle, it will comfortably get you where you need to go and get you there in style all the while.
The Mazda3 sedan version comes in four trim levels: the base 2020 Mazda3, Select, Preferred, and Premium. Meanwhile, the Mazda3 hatchback model skips the Preferred trim. Each 2020 Mazda3 model runs on a 2.5-liter four-cylinder engine that makes 1856 horsepower and 186 lb-ft of torque. Most engines are paired to a six-speed automatic transmission with front-wheel-drive.
The lowest score Edmunds gives the Mazda3 is a 7.0 for cargo and utility. Admittedly, we here at your Virginia Beach Mazda dealership recognize that this model lacks in the cargo area when compared to other similar models. However, we find that our model more than makes up for it with performance, luxury, and features.
There's nothing quite like driving a Mazda model around the Virginia Beach area. That's very much the case with the 2020 Mazda3. To test drive and see its appeal for yourself, visit us today.