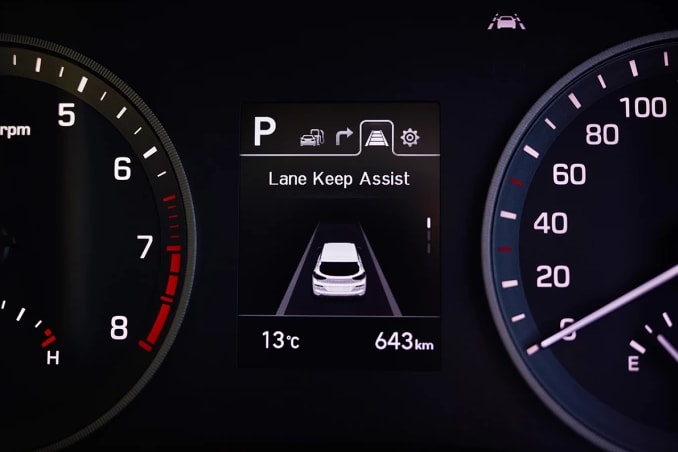 Mazda models for sale like the 2019 Mazda3 are some of the competent and luxurious models available today. However, they also boast several fantastic and modern safety features that make getting around the Virginia Beach, VA area more comfortable and safer.
Here at Hall Mazda Virginia Beach, we want to help drivers in their vehicle search by highlighting three of our favorite safety features and driver aids that you can find in our lineup of 2019 Mazda models for sale. After all, safety is one of the most vital factors when it comes to finding your next car for you and your family.
The first driver safety feature we want to highlight is the Dynamic Stability Control System and Traction Control System (DSC/TCS). So, what does DSC/TCS do? Mainly, these systems take control of your vehicle when skidding is detected, and, thanks to the Traction Control System, correctly applies the 4-wheel antilock braking system to right your car and keep you safely on the road. In laymen's terms, these twin systems work to prevent you from over- or understeering around a tight bend.
Our second favorite feature is a popular one called Lane Keep Assist System (LAS). Whether you're on a road trip outside the Virginia Beach, VA area or not, LAS is always welcome. Lane Keep Assist works to promote safer driving by applying steering assistance to keep you in the right lane. LAS uses a windshield-mounted camera to read the road ahead and keep you in the lane. Drivers can choose to allow the automated steering to work early, before you exit the lane, or late, as you're leaving it.
Finally, we're enormous fans of the Brake Assist feature. This feature measures the speed at which the brake pedal is pressed, as well as braking pressure and will automatically apply additional pressure if you're not doing enough. The Brake Assist feature helps to mitigate collisions by adding extra emergency braking power.
To get the best idea of how these three driver assist features work, visit our Virginia Beach Mazda dealership today. We're happy to take you on a test drive with the car of your choice and show you how safe you'll be in any Mazda model.