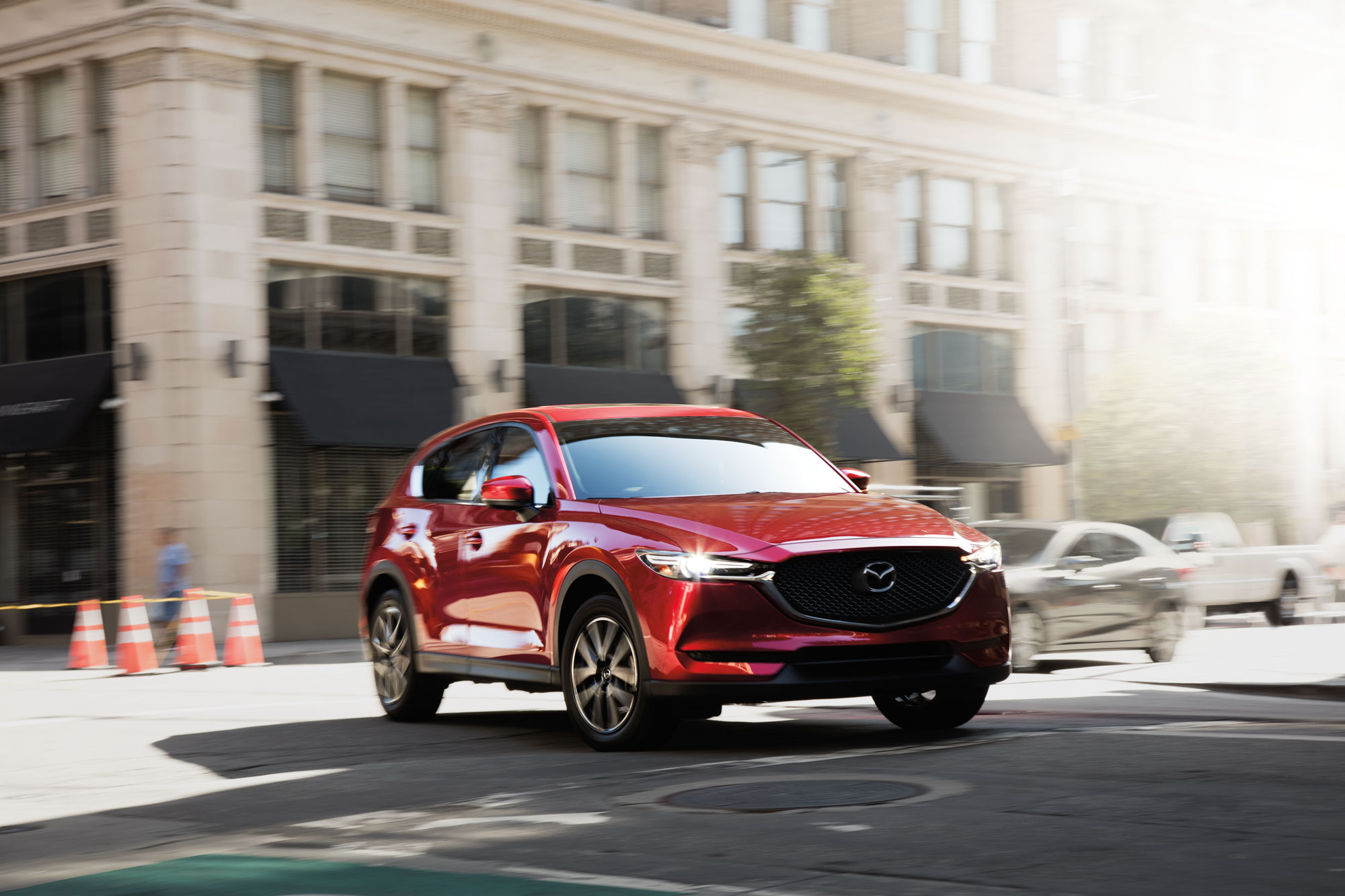 If you're a driver in the Virginia Beach, VA area looking for a new crossover SUV, you've likely found no shortage of options. While having so many options to choose from is a good thing, it can also make the decision process all the more tedious. Here at Hall Mazda Virginia Beach, we thought we'd compare two popular choices to help you narrow down your search: the 2018 Mazda CX-5 vs. the Honda CR-V.
There are many factors to compare when deciding between any two models, and which factors are important is really up to the individual driver. So, we'll do our best to provide a broad overview, starting with the basics. When it comes to an updated design, the Honda CR-V doesn't hold up aesthetically to the 2018 Mazda CX-5. The Honda model is rounder and bulkier, with more of a budget feel to it. The Mazda SUV features a sleek and aerodynamic body with slimmer lines.
As far as safety is concerned, both models receive high marks from the Insurance Institute for Highway Safety (IIHS). Again, the Mazda CX-5 wins out for earning the IIHS Top Safety Pick+ award, which the Honda model did not.
The 2018 Mazda CX-5 features a single engine option: a 2.5-liter four-cylinder engine that puts out 187 horsepower and 186 lb-ft of torque. It's more powerful than the base engine on the Honda model, though not as powerful as the larger engine option.
Where the Mazda CX-5 truly excels over its competitor, however, is in its overall design and feel. The Mazda SUV is the clear winner. It offers a more luxurious design and better materials, including an attractive floating infotainment screen.
If you're deciding between the two models, both have plenty to offer. However, we believe that the 2018 Mazda CX-5 provides a higher-end experience all around. Visit our Virginia Beach Mazda dealership today to take one for a test drive and decide for yourself.