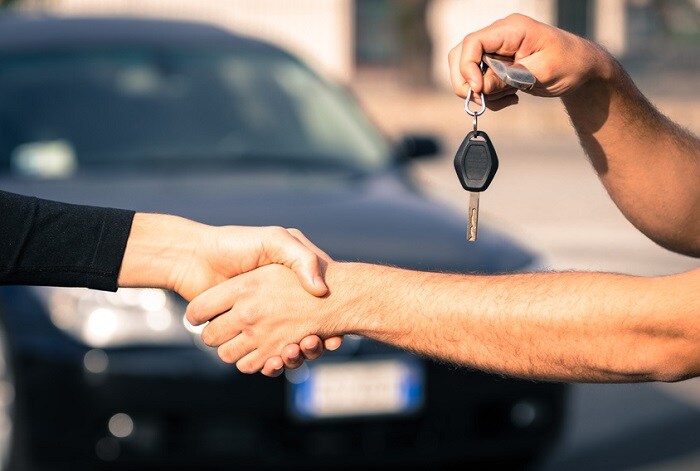 Let's face it: Parking space is limited, whether we're talking about your driveway, the parking lot in your building, or the street out in front. So when it's time to get a new car, it's often time to get rid of your current car as well. You can kill two birds with one stone when you trade in your car here at Hall Mazda Virginia Beach. That link will take you to our Kelley Blue Book® trade evaluation tool, which will give you an idea of how much you can expect when you trade your vehicle in.
The next step when preparing to trade in your vehicle is to get all of your paperwork in order. You'll need your title, bill of sale, and warranty documents, as well as your maintenance records. If you've taken your vehicle into our Virginia Beach, VA Mazda dealership for service, we'll help you get those records together.
So what will you put your trade-in take-home money toward? Don't forget that you can look beyond the new vehicles here and apply that money to the purchase of a top-of-the-line pre-owned Mazda vehicle. Right now, we've got a great selection of pre-owned 2017 Mazda6 Touring models. When they reviewed the 2017 Mazda6, Car and Driver had this to say: "There is no more stylish, sporty, or maturely executed mid-size sedan than the Mazda6."
The 2017 Mazda6 Touring features a dramatic signature front grille lighting accent that sets it apart from the other vehicles on our lot, and from the rest of the vehicles on the road. Every inch of this vehicle was painstakingly poured over. The Mazda designers and engineers went through more than 20 design options for the wheels alone. Every decision was made to maximize style and drivability. Even the width of the door mirrors was reduced slightly in order to make it easier to navigate tight parking spots and narrow roads.
Head in today to learn more about our trade-in process and to check out the rest of our pre-owned Mazda vehicles.