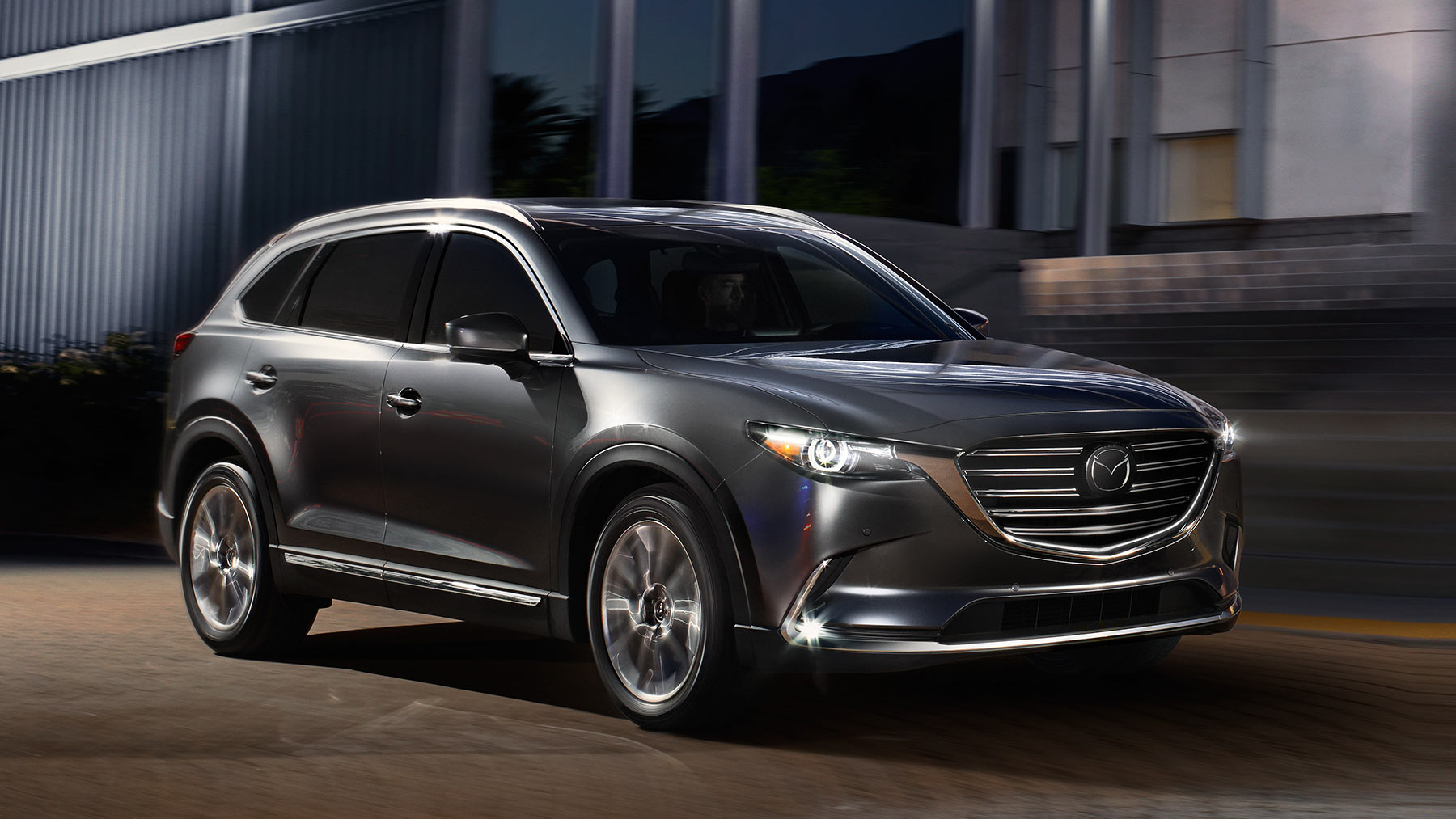 New Mazda models for sale today aren't the same as they once were. With Mazda automakers giving a robust redesign to their lineup, these models offer stylish and unique looks that we know car fans of all types in the Virginia Beach, VA will love. However, a bold new look isn't the only thing car shoppers care about, and Mazda automakers know that too. That's why they've gone to great lengths to craft amazing all-around vehicles like the 2018 Mazda CX-9 carefully.
One of the greatest strengths of this three-row Mazda SUV is that it isn't big and bulky like most other SUVs, yet it doesn't skimp on passenger space either. It boasts the size and power of an SUV but thanks to some intelligent design, looks more like a crossover. It also feels refined and comfortable making each drive a pleasure.
Four trim levels are available for the 2018 Mazda CX-9 starting with the Sport, moving up through the Touring, Grand Touring, and finally the top-of-the-line Signature. Each model is powered by a 2.5-liter four-cylinder engine which puts out 250 horsepower and 310 lb-ft of torque.
The interior is expertly designed, and everything fits perfectly into place. You'll never feel crowded but maintain access to everything you want or need with ease. An infotainment touchscreen sits high on the center council and awards you maximum visibility while elegant dials take care of the rest. Driver aids like forward collision warning and lane keeping assist give you peace of mind and function well.
If you want a three-row SUV that isn't bulky and waded down with unnecessary frills but still offers quite a bit of luxury, we recommend the 2018 Mazda CX-9. Head on down to 4372 Holland Rd., today and take one for a test drive.